Animal Fodder Container Microgreen System
Product Detail
Product Tags

With hay and grain prices reaching record highs and unpredictable weather patterns damaging pasture lands, farmers and ranchers across the country are in need of a dependable and affordable feed for their livestock.Hydroponic fodder system allows you to take control of your livestock feed regimen and bring your whole farm one step closer to sustainability.Hydroponic fodder system will not only benefit your livestock, but almost every aspect of your farm.Hydroponic fodder system converts grains into fresh, green feed using specially designed equipment. This feed is available for harvest 365 days a year regardless of climate and temperature. We recommend feeding sprouts to cows, horses, pigs, sheep, goats, poultry, and many other animals.
Fodder Growing Tips
1, 1kg seeds can produce about 6.5 kg fodder .
2, Seeds for producing green fodder are mainly: barley, wheat, soreghum, corn.
3, Between 60℉ and 75℉ (15.6-24 degrees) with 40% to 80% relative humidity is the ideal environment for fodder production. It takes between 800ml to 1 liter of water to produce one kilogram of fodder.
4, After the seeds beingg soaked for 24 hours , they will sprout with 8-12 hours, and grow to 20-25cm high in 7 days.
Four Type of the Hydroponic fodder/Microgreens system
| | | |
| --- | --- | --- |
| Type | Daily Output | Size(L,W,H) |
| 1.5-4 System | 25kgs | 1.5×1.2×1.2m |
| 2-4 System | 35kgs | 2X1.2X1.2m |
| 3-5 System | 60kgs | 3×1.2×1.5m |
| 4-6 System | 100kgs | 4×1.2×1.8m |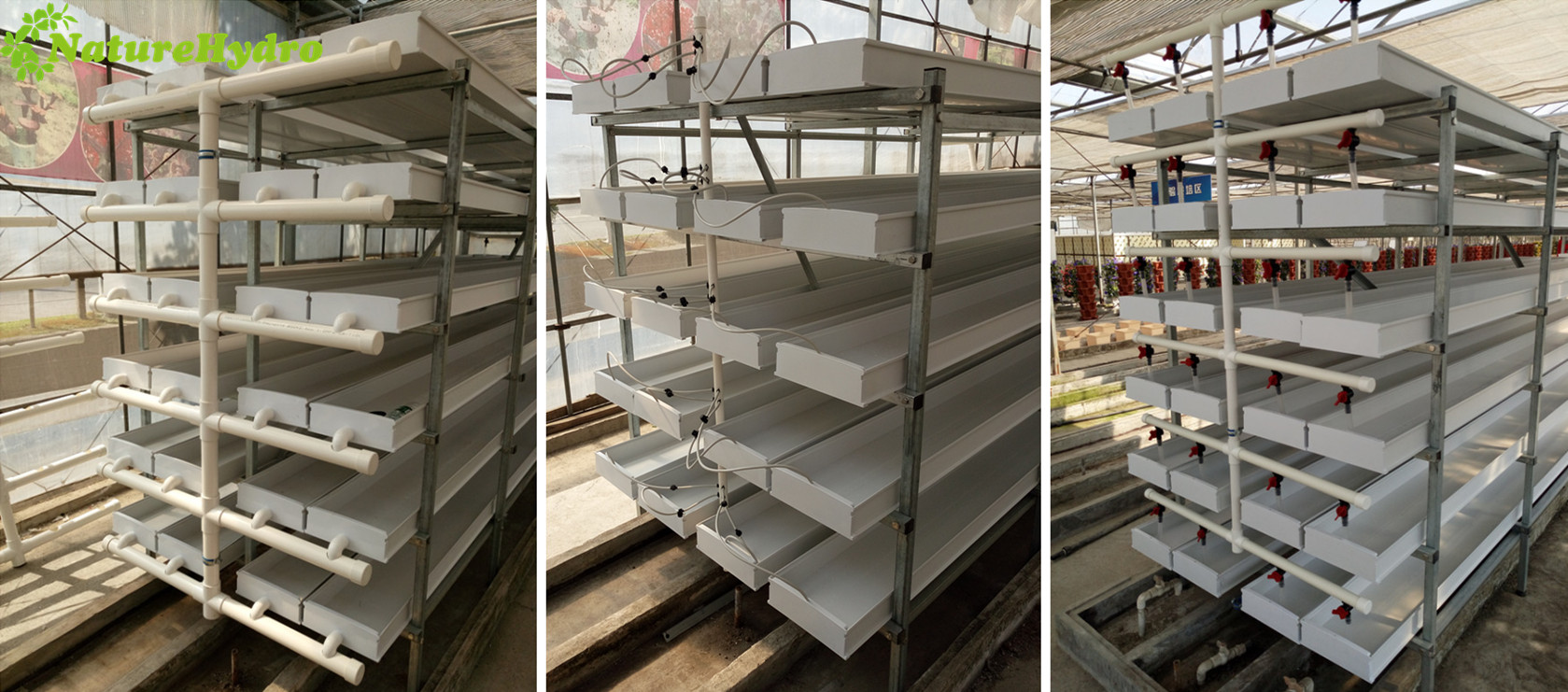 ---
Previous:
Barley Sprouting Fodder System
Next:
13.9L Dutch Bato Bucket
---