Daily Output 125kg Layer Barley Fodder System
Product Detail
Product Tags

The fundamental purpose of developing hydroponic fodder system is to improve the quality and yield of fodders, make up for the uneven distribution of natural grassland in natural feeding, and damage the ecological environment, so as to meet the needs of many livestock or large-scale enterprise production.
Fresh fodder has high water content, good palatability, easy digestion and high nutrient content, which has a good promoting effect on the growth and development of pigs, cattle and sheep. The system is in a fully controllable and independent environment, and is not affected by external climate conditions, ensuring that the annual output of fodder is balanced and stable.
Hydroponic Barley Fodder System is used for animal feeding and can be produced in great numbers within 7 days from seed to grass for all livestock, such as sheep, cattle, horse, pig and even chickens.
Advantages:
Highly rich in vitamins, minerals, enzymes.
Hydroponic fodder is 80%to 85% digestible.
Hydroponic fodder contains high quality protein.
High energy content.
High in moisture content that prevents colic
Fodder Growing Tips:
1, 1kg seeds can produce about 6.5 kg fodder .
2, Seeds for producing green fodder are mainly: barley, wheat, sorghum, corn.
3, Between 60℉ and 75℉ (15.6-24 degrees) with 40% to 80% relative humidity is the ideal environment for fodder production. It takes between 800ml to 1 liter of water to produce one kilogram of fodder.
4, After the seeds being soaked for 24 hours , they will sprout with 8-12 hours, and grow to 20-25cm high in 7 days.
Four Type of the hydroponics fodder growing system:
| | | | |
| --- | --- | --- | --- |
| Type | Daily Output | Each Layer | Size(L,W,H) |
| 1.5-4 System | 25kgs | 4 channels (4 layers) | 1.5×1.2×1.2m |
| 2-4 System | 35kgs | 4 channels (4 layers) | 2×1.2×1.2m |
| 3-5 System | 60kgs | 4 channels (5 layers) | 3×1.2×1.5m |
| 4-6 System | 100kgs | 4 channels (6 layers) | 4×1.2×1.8m |
The Electric hydroponic green fodder system/ barley sprout machine used in: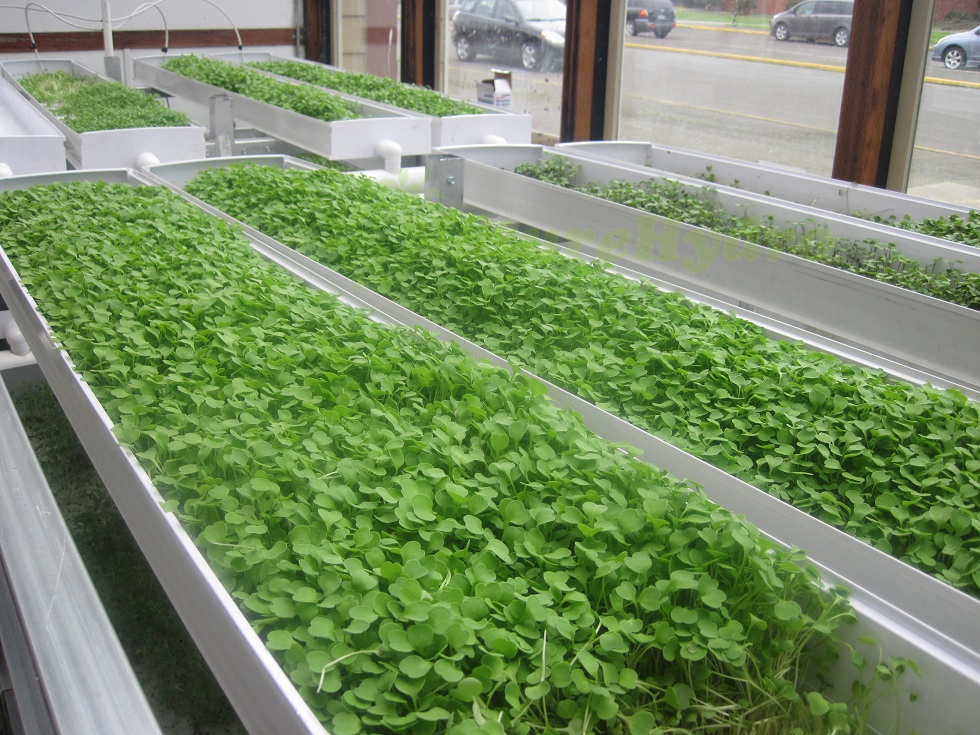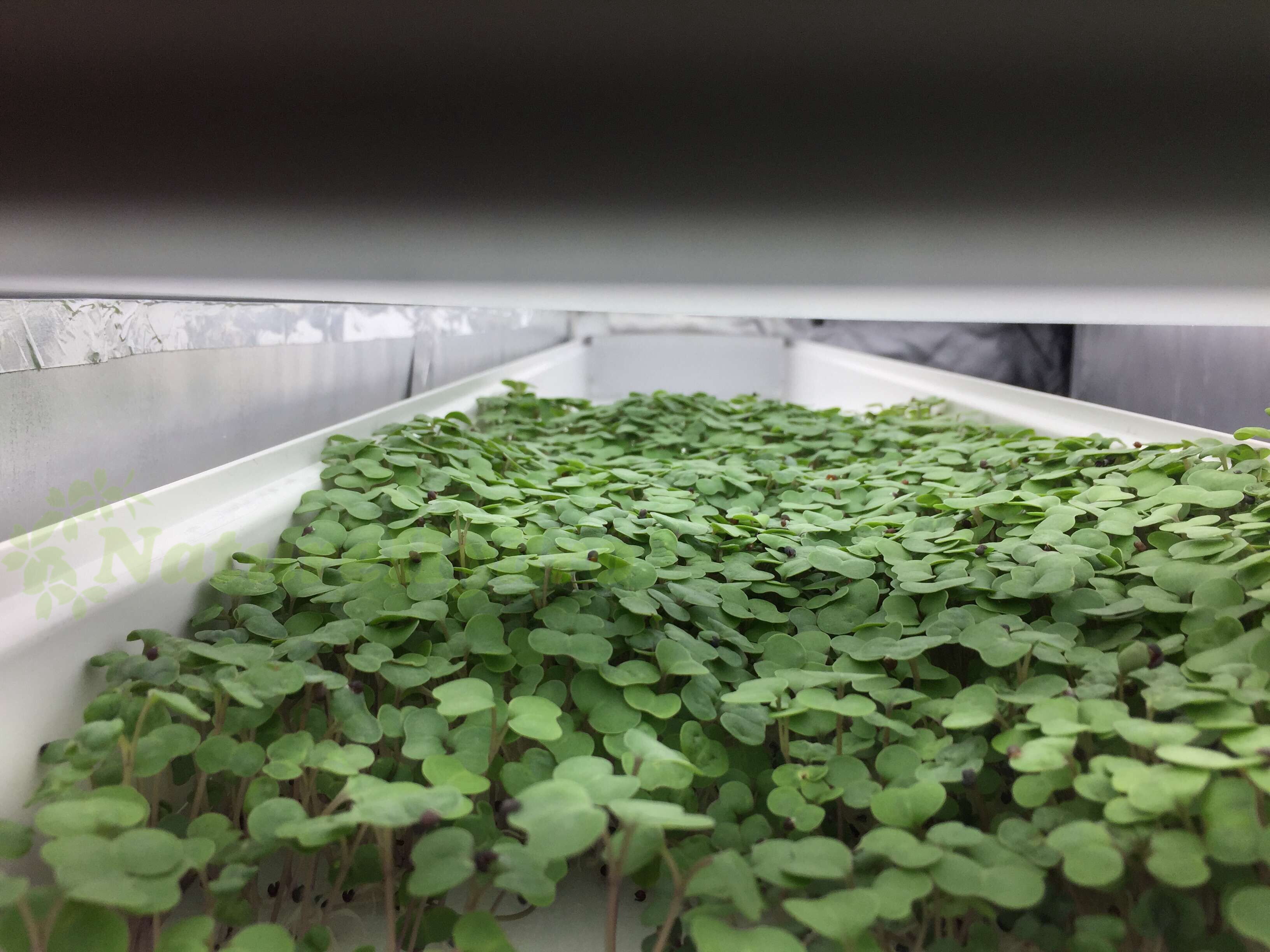 The Electric hydroponic green fodder system/ barley sprout machinem will packaged with wooden carton!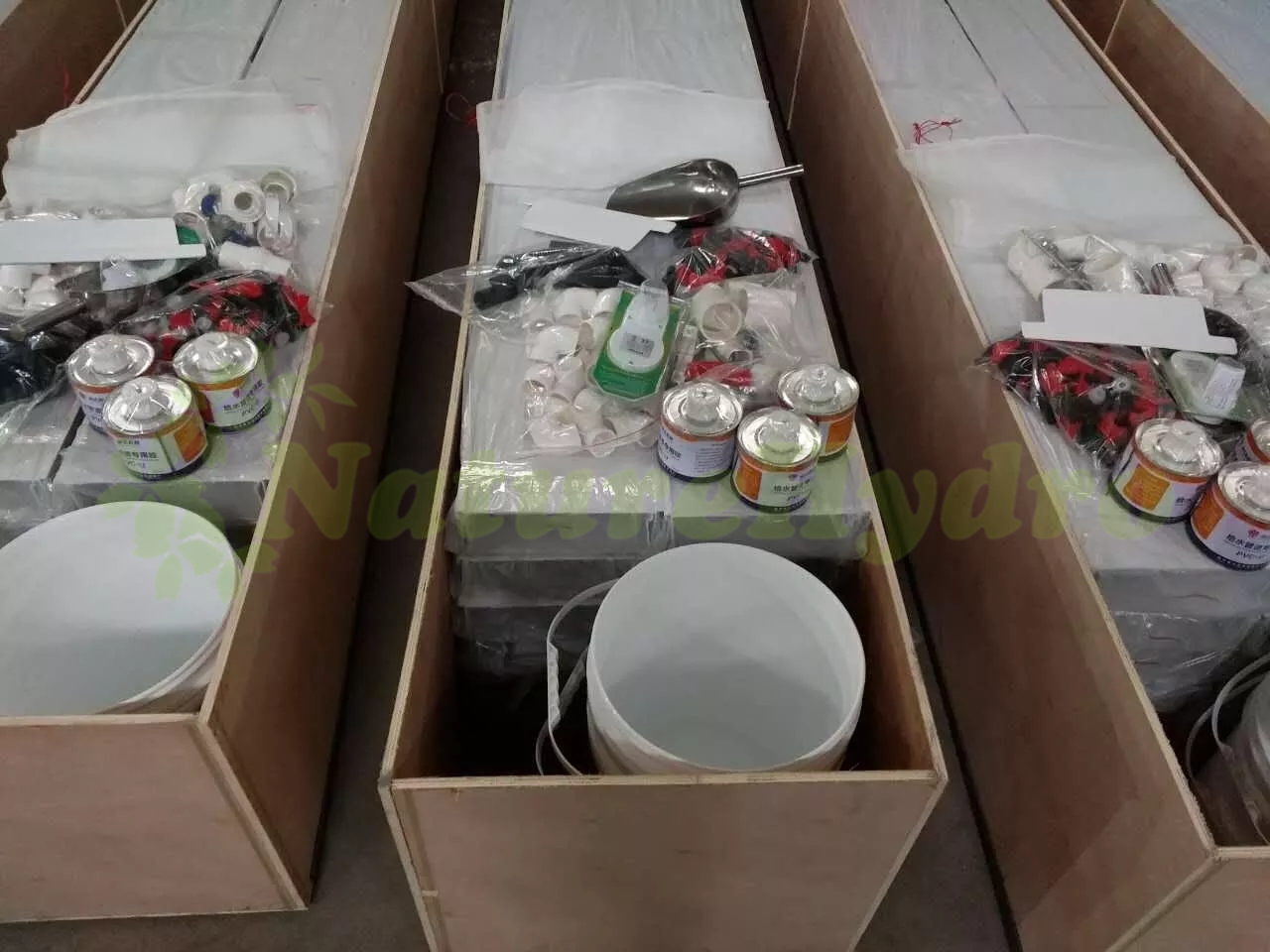 ---
Previous:
Flood Rolling Bench
---