LED Grow Lights For Indoor Plants
Product Detail
Product Tags

For Container farm,Hydroponic growing,Vertical farm,Mini garden.Applicated in seedling,propagation,mixed-light,supplemental,complete indoor,or greenhouse.
Ideal for all phases of plant growth, and works well with water solution culture and soil culture.
Can be used in house garden, pot culture, garden, sowing, breeding, farm, flower exhibition, bonsai, garden, green house, sowing,breeding, farm, greenhouse cultivation, water soluble breeding, greenhouse cultivation, pipeline cultivation and so on.
Characteristic
1.Lightweight aluminum body
2.Easy to assemble
3.277V available
4.Distance adjustable
5.Protection system built in
6.UL approval
Advantage
1.Higher thermal condutivity & whole body as heatsink
2.Excellent for heat management
3.Higher light intensity
4.Higher luminous efficiency
5.Light intensity adjustable meet different requirement

Name

Ahtena Plus X4

Athena Plus X6

Athena Plus 140W X8

Power

336W±5%

500W±5%

1032W

Typical Photon Flux

581.79µmol/s

881.08µmol/s

2108.1µmol/s

Efficacy

1.73µmol/J

1.75µmol/J

2.19µmol/J

Input Voltage

100-277V

100-277V

100-277V

Dimensions

1170L*599W*82H(mm)

1170L*898.5W*82H(mm)

1199.6L*1147.65W*164.8H(mm)

Warranty

3 Years

Working Temperature(°C)

-40-40
Full Spectrum
280 ~ 315nm The shape and the physiological processes of little effect.
315 ~ 400nnm Chlorophyll absorbs less, influence light cycle effect, prevent stem elongation.
400 ~ 520nm(Blue) Chlorophyll and carotenoids absorb the largest percentage, the biggest influence on photosynthesis.
520 ~ 610nm Pigment absorption rate is not high.
610 ~ 720nm(Red) Chlorophyll absorption rate is low, for photosynthesis and light cycle effect have notable effect.
720 ~ 1000nm Absorption rate is low, stimulate cell extended, influencing flowering and seed germination In a word, the red,blue,orange is main wavelength/color energy for plants' photosynthesis.

PPFD
PPFD (Photosyntheic Photon Flux Density) represents the photon fall to the surface of the plant, that is, the number of photons in the PAR region emitted per M2 per Second. It is defined by Units of measure: µMol/M2S PPFD tested in Black Room.
PPFD in Grow Tent is 20-40% higher than Black Room.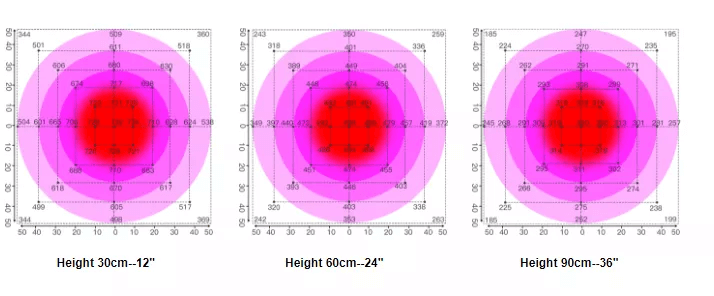 Parameter Specification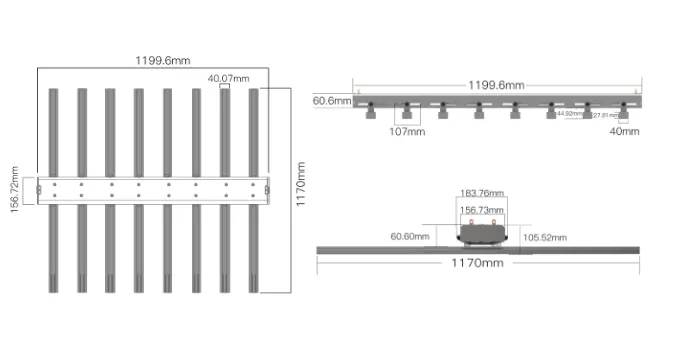 Quality Certification
Quality and standards are the foundation of Cidly.We are dedicated to providing customers with outstanding,standards-compliant products and services.Cidly has passed many quality system verification,like CE,RoHS,FCC,established an international standardized quality assurance system and strictly implemented standardized management and control in the course of design,development,production,installation and service.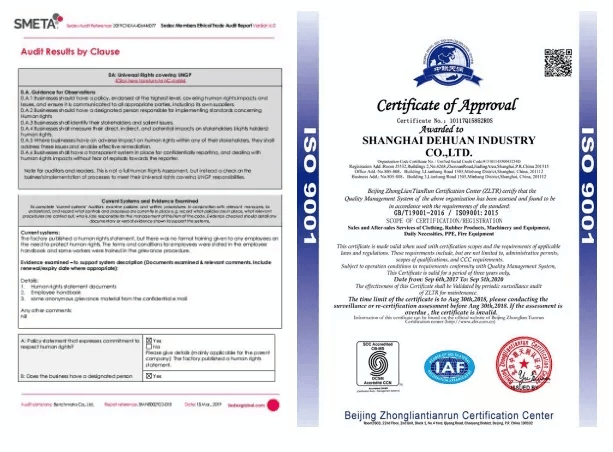 ---
Previous:
Wholesale 30 Liter Square Pot
---