Hydroponic Vertical Farming A Shaped NFT Grow System
Product Detail
Product Tags

Plastic pvc pipe gutter system for greenhouse is a hydroponic technique wherein a very shallow stream of water containing all the dissolved nutrients required for plant growth is re-circulated past the bare roots of plants in a watertight gully, also known as channels or gullies.The standard system has 5 layers,each gully is 5 meters,you can grow at least 250 plants. 

A shaped NFT grow system refers to a hydroponic setup that utilizes the NFT technique to grow plants in a specific shape or design. NFT is a method of hydroponics where a thin film of nutrient-rich water flows over the plant roots, providing them with nutrients while also oxygenating them. This technique is commonly used for growing leafy greens, herbs, and smaller plants.
| | |
| --- | --- |
| Length | Customized |
| Size | 100*50mm / 100*100mm or Customized |
| Thickness | 2 mm  |
| Color | White |
| Application | NFT channel hydroponics for growing system  |
| Fittings | End Cap, Drain Cap, Net Cup and Elbow |
| Material | Food-grade PVC |
| Hole distance | 150mm/200mm/or else |
| Hole dia | 50mm/25mm |
Design: Determine the shape or design you want to create. This could be a logo, a specific pattern, or any unique form that you prefer.
Structure construction: Build a framework or structure using materials like PVC pipes, wood, or metal. Ensure that the structure is strong and stable enough to support the weight of the plants and the flowing water.
NFT channels: Create channels within the structure where the plants will be placed. These channels should be wide enough to hold the plants while allowing the nutrient-rich water to flow over the roots. The channels can be made from PVC pipes, troughs, or specially designed materials.
Water circulation: Set up a water circulation system that pumps the nutrient solution from a reservoir to the highest point of the structure and allows it to flow through the channels, bathing the plant roots. Gravity will help the water return to the reservoir.
Nutrient solution: Prepare a well-balanced nutrient solution that contains all the necessary elements required for plant growth. Monitor the pH and nutrient levels regularly to ensure optimal plant health.
Planting: Place seedlings or small plants into the channels, ensuring that their roots are properly positioned within the flowing nutrient solution. Space the plants according to the design requirements.
Lighting: Provide adequate lighting to support plant growth. Depending on the plants being cultivated, you may need to install grow lights that emit the appropriate spectrum and intensity for optimal photosynthesis.
Monitoring and maintenance: Regularly check the system for proper water flow, nutrient levels, and overall plant health. Make any necessary adjustments, such as adjusting the nutrient solution concentration or pH levels.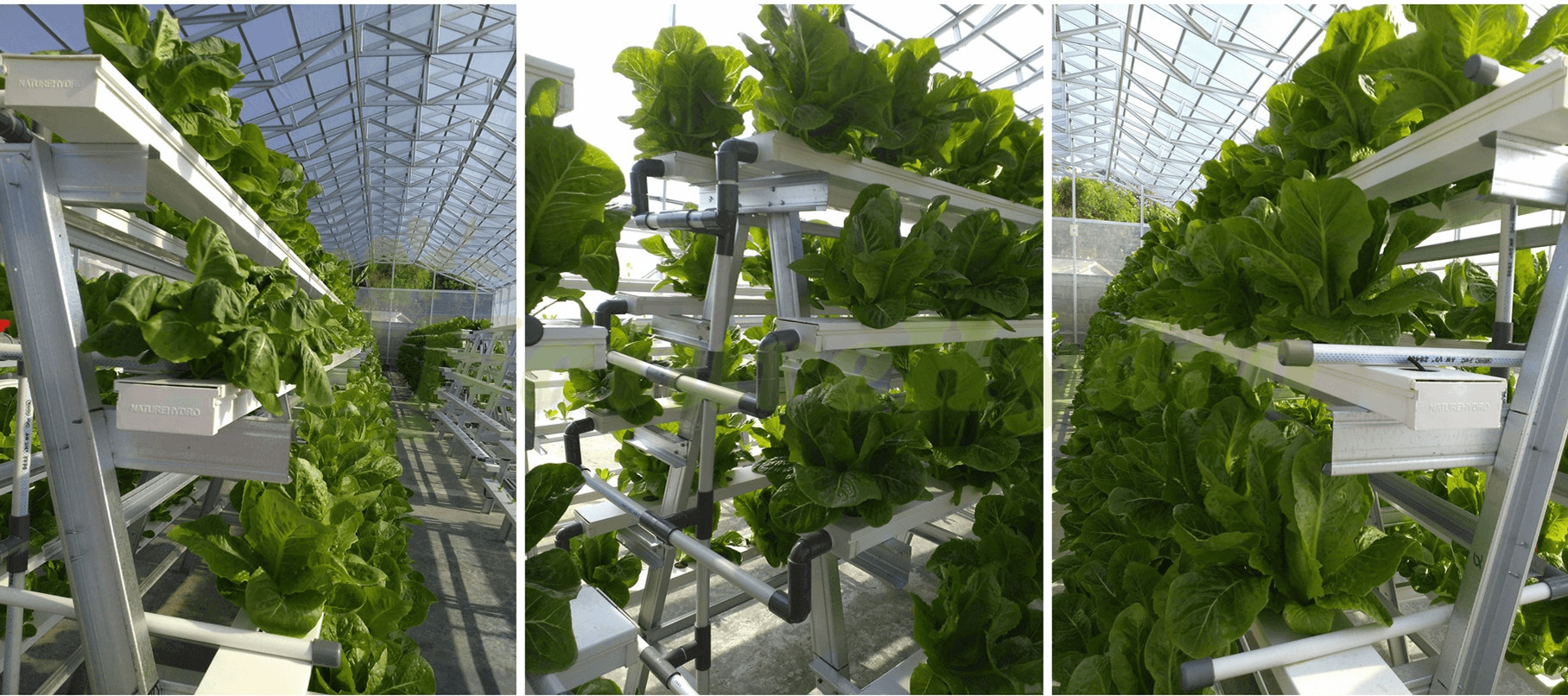 ---
---