Product Detail
Product Tags

The greenhouse wire rolling bench is a cost effective new design for greenhouse gardening. Because of its rolling design, it is easier for staff to move with less effort, and it is because of the rollability that you can reduce non-productive space to one rotating aisle, thus you can maximize the utilization area of your greenhouse.
Our heavy-duty greenhouse bench tops feature open mesh design to allow maximum air and light penetration. Choose from a selection of fixed benches or rolling benches, metal bench tops, potting tables, galvanized maintenance-free bench systems, and high-capacity greenhouse benching.
Wire Diameter 3.0mm x 3.0mm, 3.2mm X 3.5mm, 4mm x 3.0mm
Mesh Size 120 mm X 25mm, 130mm X 30mm, 125mmX50mm, 50mm X 50mm
Height 750mm
Width 1.65m, 1.7m, can be customized according to the customer
Surface Treatment Galvanized.Hot dip galvanized.Galvanized+electrostatic spray.Hot dipping.Stainless steel bright wire.
Advantages
1.Manual drive,ease operation and movement. Bench border for the aluminum alloy.The Surface treatment of steel pipe bracket portion and bench top mesh are hot-dipped galvanizing ,particularly suitable for hot and humid environment greenhouse.
2.The range of Trimming is 300mm.The utilize of greenhouse area is upon 80%.
3.Anti-tilt device prevent the problem of inclination caused by emphasis.
Rolling top bench configuration instructions:
The amounts of movable Greenhouse seedbed based on the actual production of greenhouse or nursery area.
The life of mobile seedbed.
The life of Textile Network part is 20 years, other structures for 10 years.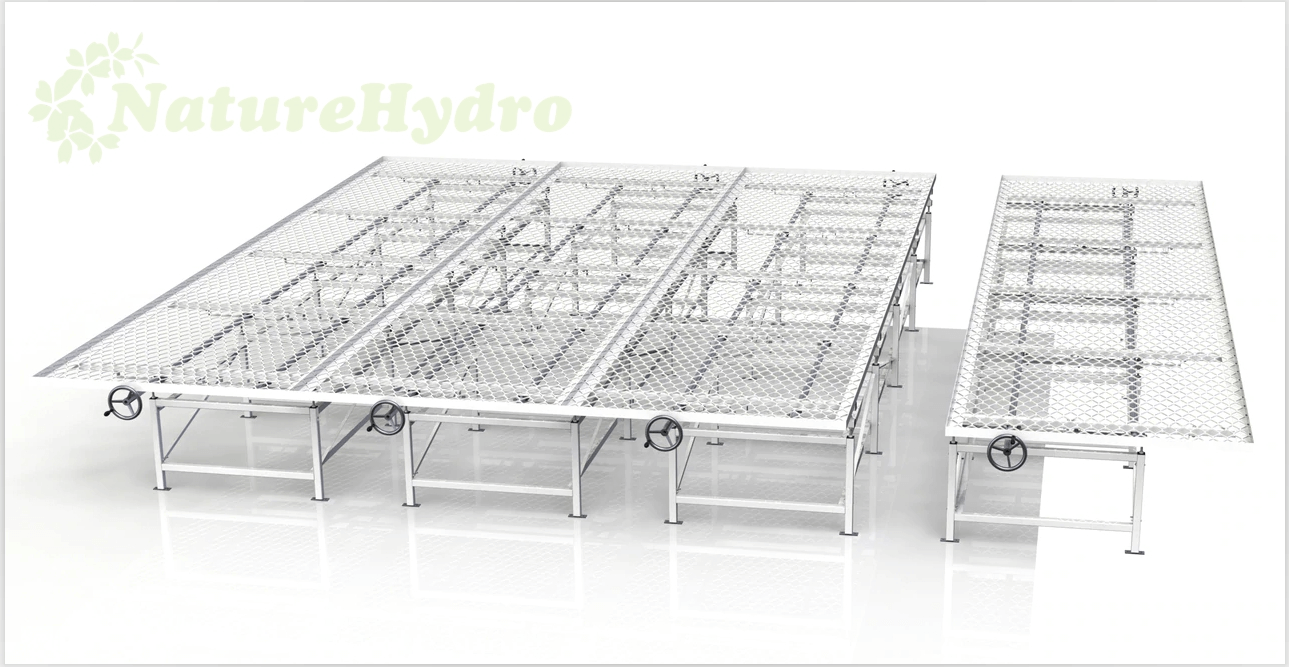 ---
Previous:
40 Liter Berry Plant Pot
---