1000kg Fodder Container System
Product Detail
Product Tags

The whole growth process of forage container planting system is completed in the container. The production system adopts soilless culture with nutrient solution, and automatically sprinkler irrigation at regular intervals. The LED planting growth lamp is used as the lighting device in the box while adjusting the temperature inside the box.
The forage cultivated by hydroponic feed system has high water content, easy digestion, rich in a variety of proteins, vitamins and minerals and good palatability. It is the basic feed for raising livestock.Naturehydro series of modular,containerized systems are designed to fulfill a specific set of customer requirements:
1.No assembly required.All single container units are 100% turnkey and are delivered ready-for-use.
2.100% self-contained.Customer is not required to provide a building,electrial or climate control system,only a level pad and water and electrical hookups.
3.Is mobile and doesn't require a permanent foundation.
4.Scalable.Can be sized to meet the needs of any operation ranging from 100 lbs per day of fodder production up to multiple tons.
5.Incorporates Naturehydro's industry leading sprouting technology,labor reductions and mold-free fodder production capabilities.
6.Facilitates financing by consolidating building and equipment into a single purchase.
7.Meets Naturehydro's climate control standards to ensure best possible growing conditions.
8.Easily shipped worldwide.
Container Type

Production

(Daily)

Air Conditioner

Approx Daily Water Consump

Approx Daily Electric Consump

Dimensions(mm)

20RH

500KGS

1.5P

0.53M3

8W/day

6058*2438*2591

40RH

1000KGS

3P

0.8M3

15W/day

12032*2438*2896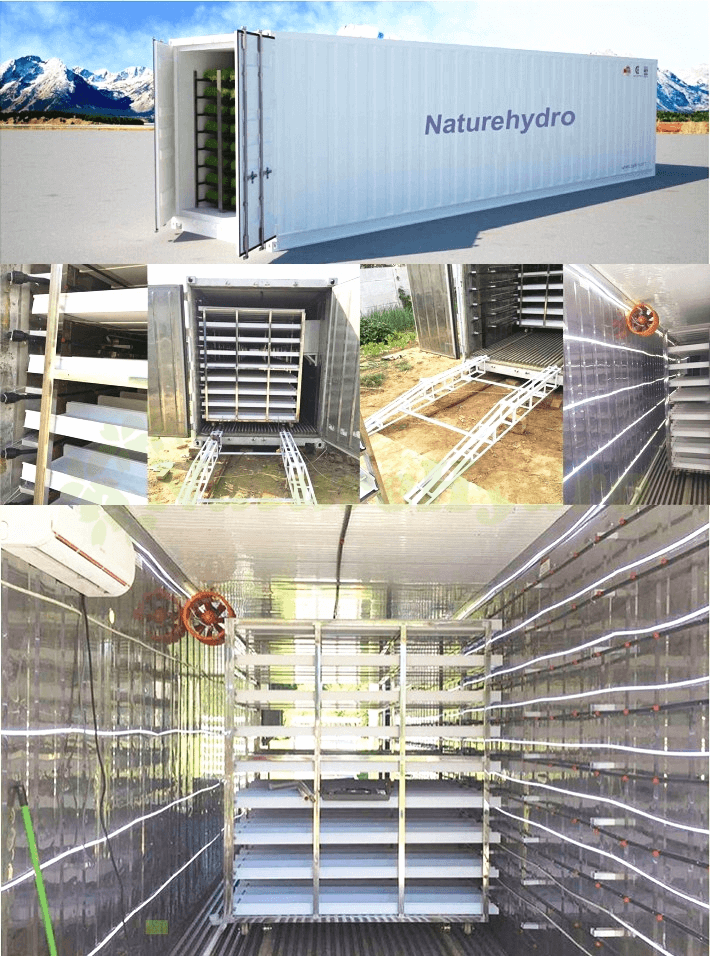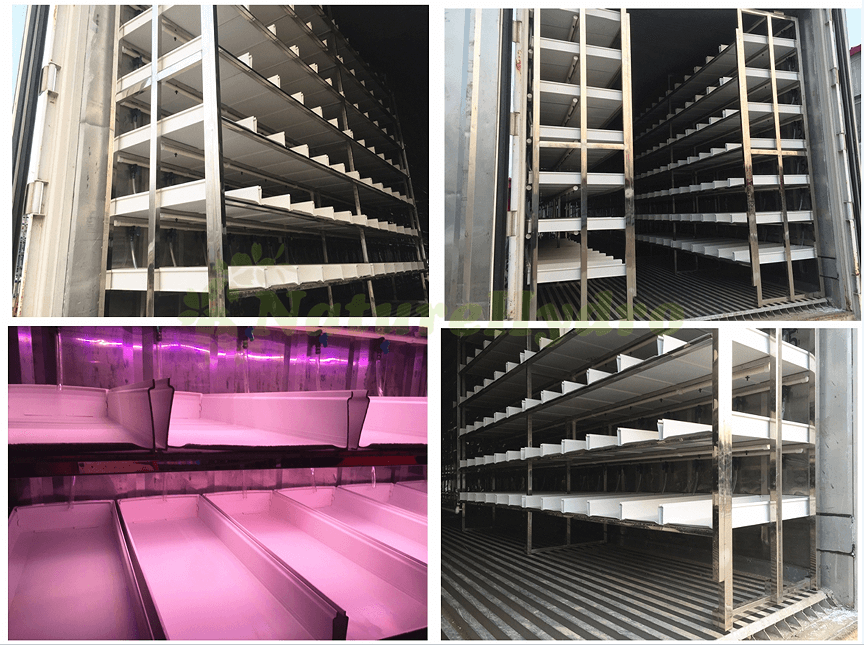 ---
Previous:
NFT Container system
Next:
Hydroponic Nft Gully
---