Product Detail
Features
Advantages
Project Show
Product Tags

Substrate bucket would increase the health of the plant and allows the grower to feed the plant very well without drowning the plant. Traditional pot systems often drown the plants when you irrigate them too much. There was a huge demand for something with better drainage, better airflow and better isolation from diseases. This design does not only optimize drainage, but also allows air to enter the pot to increase root health.
1,Long Legs(55-85mm/2.2-3.3″)
1)Prevents root contact with soil
2)Prevents contact with pathogens
3)Improves drainage and rootzone health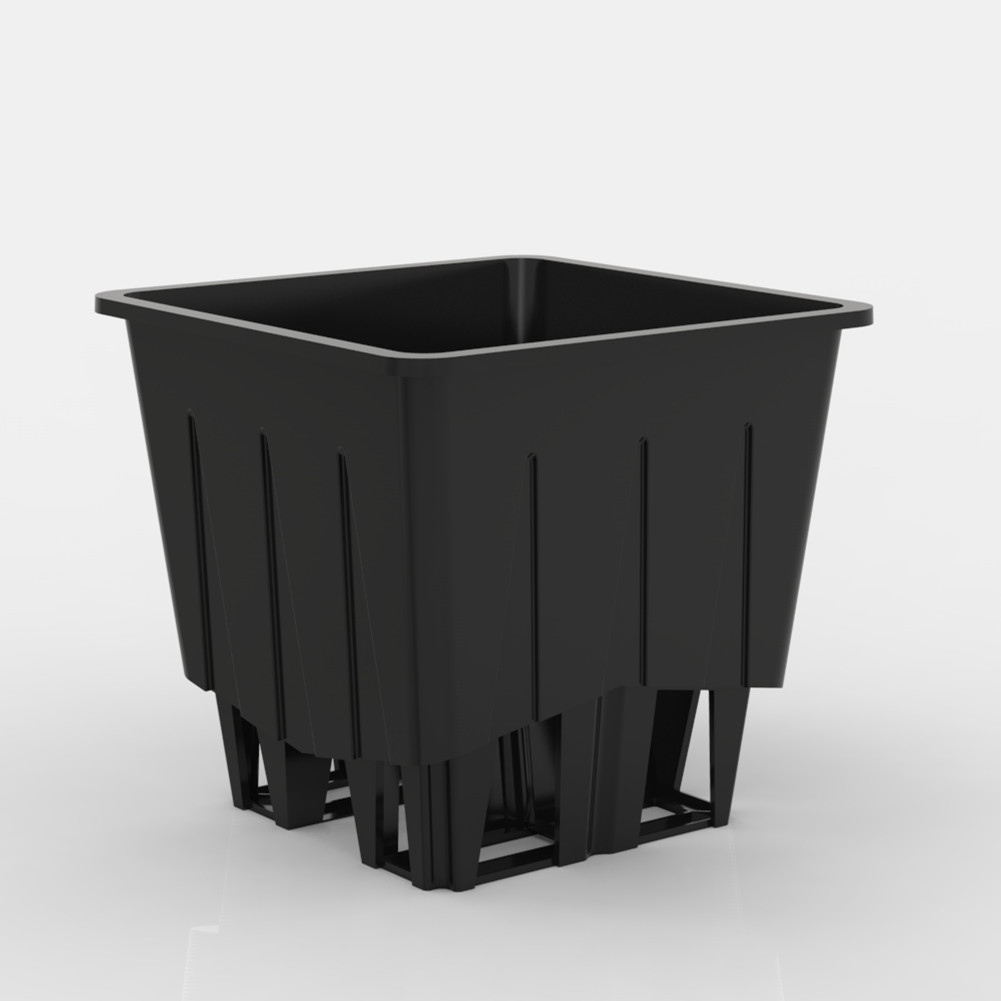 2,Excellent Drainage & Root Ventilation
1)5 center holes drain into inexpensive gutter
2)18 side holes allow oxygen uptake to prevent anaerobic comditions
3)Wide legs are stable even on surfaces.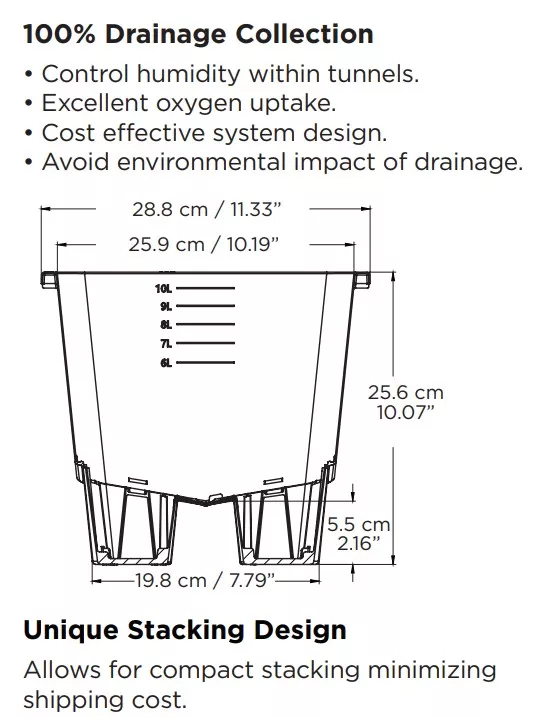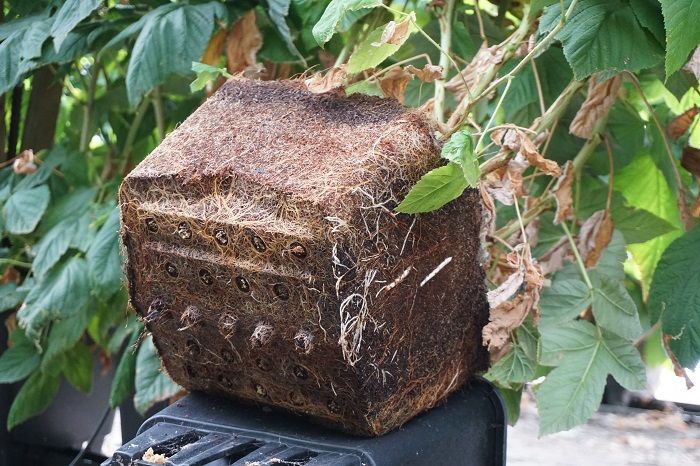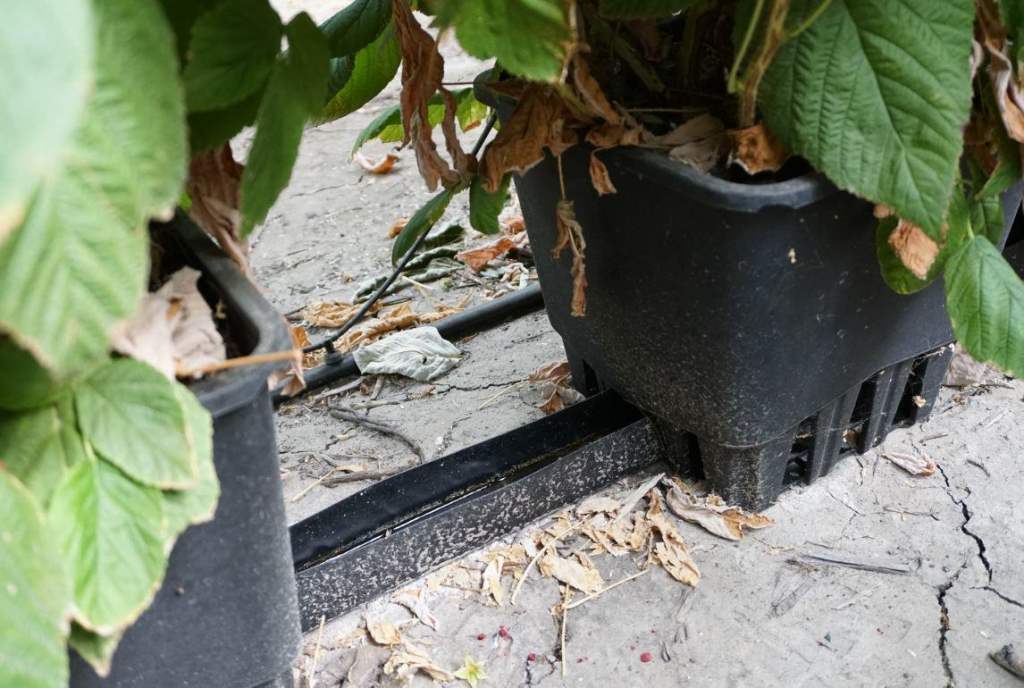 ---
Previous:
Net Pots / Net cups
Next:
Dutch Bato Bucket
---
- 100% Drainage Collection
- Long Legs (55-85mm/2.2-3.3")
- Excellent Drainage & Root Ventlation
- Unique Stacking Design
- Dimensions: 283mm wide x 256mm tall