24L Hydroponic Dutch Bucket Wholesale
Product Detail
Features
Project Show
Product Tags

Dutch Buckets uses a series of small media beds (in buckets) with a drip irrigation emitter delivering nutrients directly to the rootzone. The buckets are typically arranged in a straight line with one main drip irrigation and one drainage line for each row. This simplicity in design makes using Dutch Buckets one of the simplest techniques in cultivating crops.
Dutch buckets can be used in both hydroponics and aquaponics (although hydroponics is easier and more popular). The technique has been commonly adopted in areas with non-arable land or where conventional or sustainable field agriculture is not appropriate, and offers several benefits to gardeners and farmers.
A trellis net can be suspended vertically above each Dutch Bucket row to allow vining plants, such as tomato, cucumber, or melons, to be trained upwards. This makes it easier to prune off suckers on tomato plants while providing good support to the fruit bearing trusses.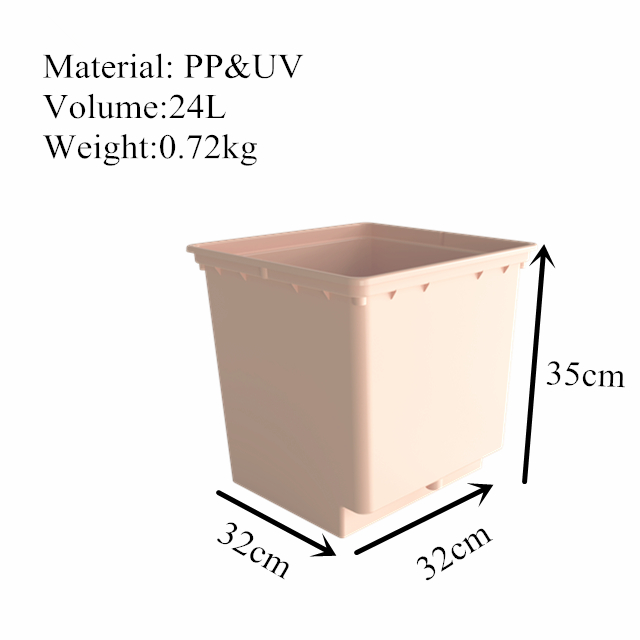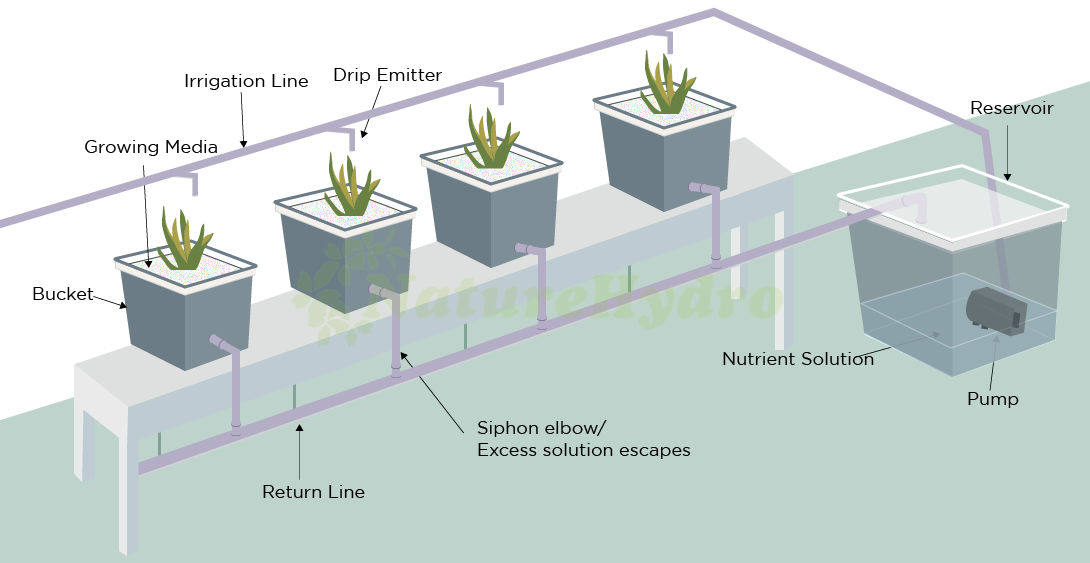 ---
Previous:
25L Square Blueberry Bucket
---
Dutch Buckets are designed to be fed by drip emitters and plumbed to drain using a common 1.5″ PVC pipe, purchased locally.
Siphon Elbows regulate safety reservoir of nutrient solution at bottom of bucket to 1″ deep. This feature prevents growing medium from drying out and causing water stress between irrigation cycles. Siphon pipe also prevents over accumulation of nutrient solution. Two siphon elbows are recommended per each bucket.
You can use just about any type of growing media, including expanded clay pellets, perlite, and coconut coir.
Ideal for tomatoes, cucumbers, peppers, scallions, basil, other herbs and more!