3 Petal Stacking Pot For Indoor Gardening
Product Detail
Advantages
Product Tags

3 Petal Stacking Pot For Indoor Gardening consists of 3 or several Tiered Planter sections, 1 base and 1 hanging chain to optimise your available growing area.3 Petal Stacking Pot For Indoor Gardening used as either a hanging or freestanding planter. The compact foot print of only 42CM high and 32CM in diameter is ideal for patios and balconies.You can creat your own combinations of fruit, flowers, vegetables or herbs. It has a capacity of 12 planting locations allowing you to hava all of your favorite fresh ingredients or flowers on your doorstep.
Selling Units: Multiple of 50
Package size per batch: 98X35X35
Gross weight per batch: 19.000 kg
Package Type: 50 pieces in one carton package
1. Make sure compost is firmed around the root balls of all plants.
2. Mix water into compost to help retain water to make watering easier.
3. When hanging use in conjunction eith bracket to make watering easier
4. Keep plants well watered and remember that in dry conditions, they might need watering at least once a day. To encourage heavy yields, some plants such as Strawberry will need additional feeding witha high potassium feed such as Tomorite.
5. Herbs such as mint, are very invasive and can quickly smother other plants. Plant in a larger plant pot to contain the spread of the roots.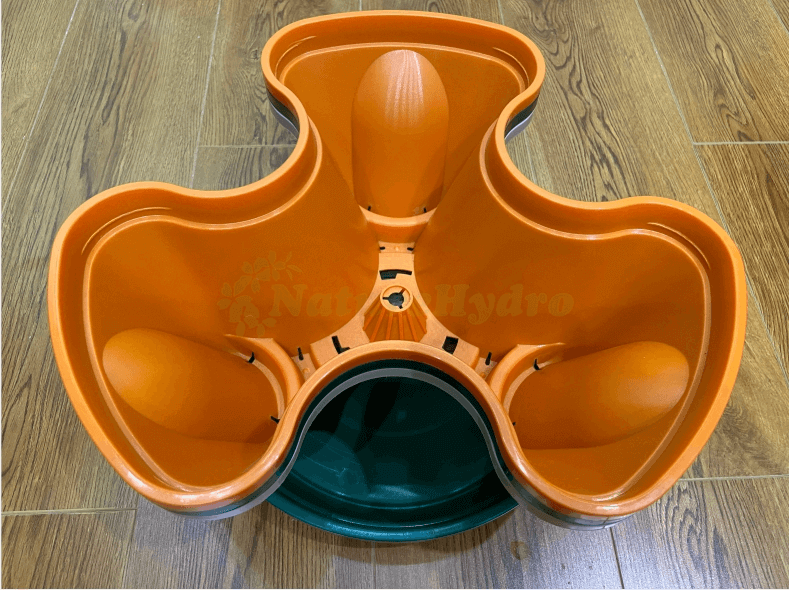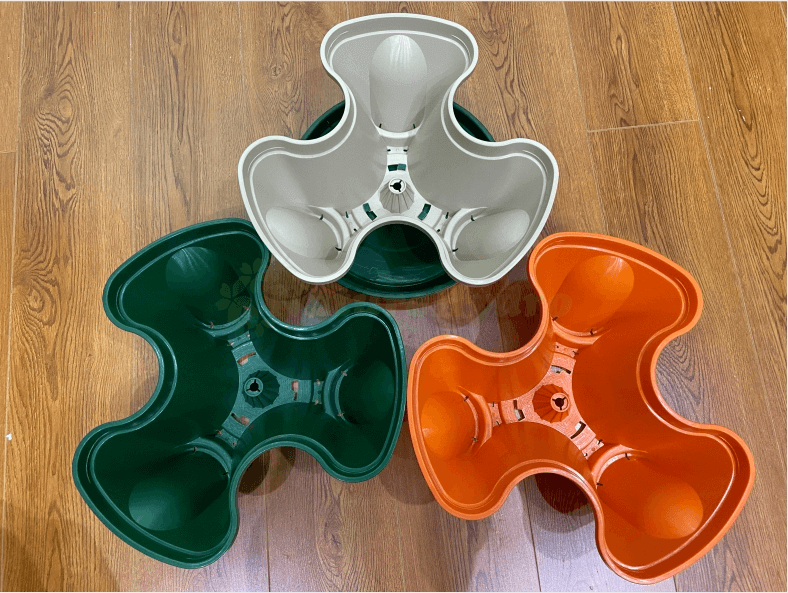 ---
Previous:
High Quality 7L Square Pots Wholesale
---
1. Optimise available growing area with vertical,stacking sections.
2. Can be used as either a hanging or freestanding planter.
3. Vertical hydroponic tower garden growing system suitable for strawberries, herbs and any other seasonal vegetable or flower combination.
4. Ideal for patios and balconies.