Product Detail
Product Description
Planting Effect
Product Tags

Self  watering pot system is for Home Garden, suitable for flowers, herbs, and leafy pplants, such as lettuce, spinach, strawberry,etc. The biggest advantage of it is self watering, use a pump and timer to control the watering time and frequency,bringing you joy and happiness from home garden.
Pots Size: 32.5×16cm(W,H)
Total Height: 112.3cm
Carton Size: 51×51×34cm
Carton Weight: 7.5kg
20FT: 310 sets
40FT: 620 sets
40HQ: 736 sets
Fittings: Pots,Pot Covers,Reservoir,Pump,Timer,Netcups,Connectors.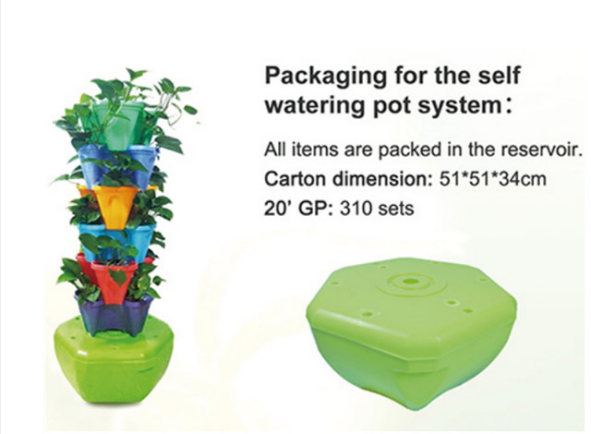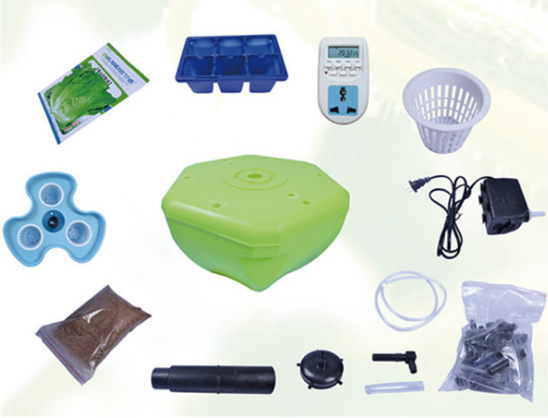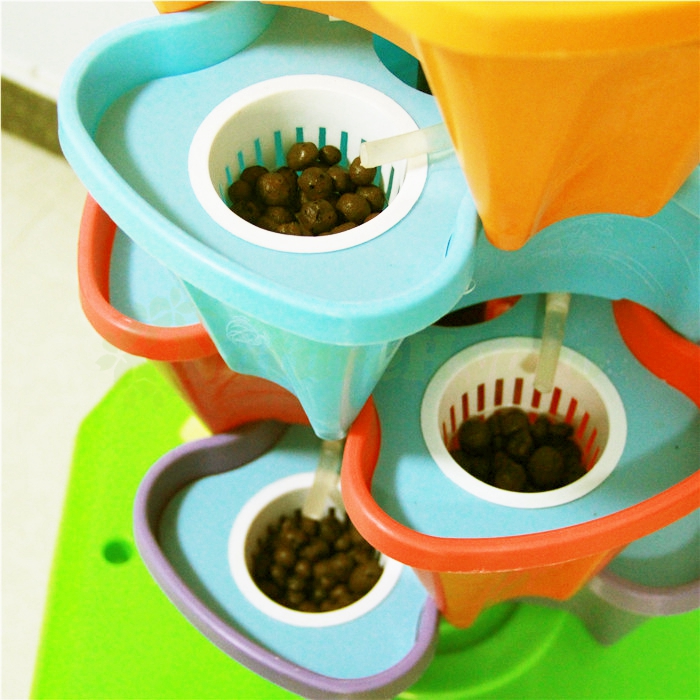 ---
Previous:
4*8ft Movable Flood Table
Next:
PVC pipe with fittings
---
The tower has 6 layers, each layer 3 crops.  You can grow 18 crops per set, such as leaf crops & flowers. Ant the tower completely includes 6 pots, pot covers, net pots, pump, timer, reservoir, seedling plate etc..