Product Detail
Product Description
Planting Effect
Product Tags

A self-watering planter, also known as a self-watering container or a sub-irrigation planter, is a type of planter that has a built-in reservoir system to supply water to the plants as needed. These planters are designed to provide a consistent water supply, reducing the frequency of manual watering and helping to maintain optimal moisture levels for plant growth.
The planter is divided into two main sections—a planting area and a reservoir. The reservoir is located at the bottom of the planter and is designed to hold water.The self-watering planter typically has a fill tube or a watering hole through which you can add water to the reservoir. This allows you to easily replenish the water supply without disturbing the plants.
Pots Size: 32.5×16cm(W,H)
Total Height: 112.3cm
Carton Size: 51×51×34cm
Carton Weight: 7.5kg
20FT: 310 sets
40FT: 620 sets
40HQ: 736 sets
Fittings: Pots,Pot Covers,Reservoir,Pump,Timer,Netcups,Connectors.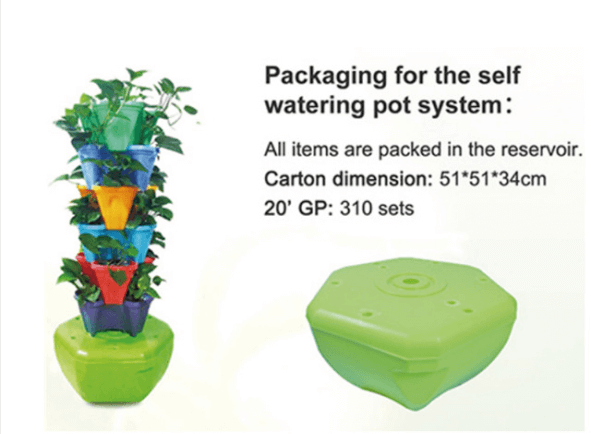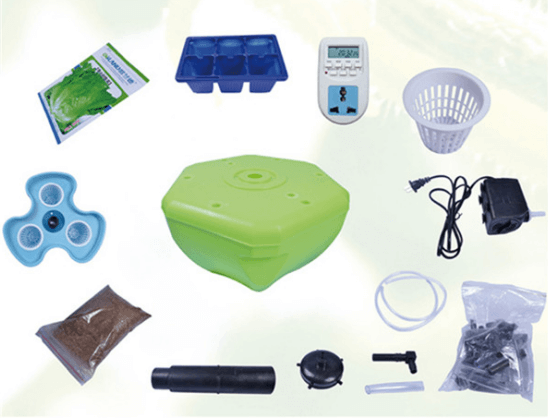 ---
Previous:
4*8ft Movable Flood Table
---
The tower has 6 layers, each layer 3 crops.  You can grow 18 crops per set, such as leaf crops & flowers. Ant the tower completely includes 6 pots, pot covers, net pots, pump, timer, reservoir, seedling plate etc..