Display And Sales Bench For Home Garden
Product Detail
Product Tags

Ebb and flow bench is an advanced irrigation method designed for potted plants with nutrient solution cultivation or cavity tray seedlings and soilless cultivation with bottom feeding. This method uses the principle of falling difference to achieve regular water supply and fertilization. A large number of experimental studies at home and abroad have shown that the growth of crops using tidal irrigation method is significantly due to the manual watering method. Its use of tidal irrigation nutrient recycling equipment system is with nutrient recycling system, operation control system, disinfection system and oxygenation device. During irrigation, ebb flow bench is inhabited with fresh water or nutrient solution and made to stay for a certain period of time, which can make the crop rely on capillary roots to get sufficient nutrition.
Applicable to: flower raising and seedling, bonsai cultivation, grass planting plants,display show
Advantages
1. Water saving, fully closed circulation system.
2. Fast plant growth.
3. Avoid water film on the plant leaves, so that the leaves receive more light for photosynthesis and promote transpiration to absorb more nutrients from the roots.
4. Easy to control relative humidity and keep the page dry.
5. Avoiding weeds and reducing the growth of fungi.
6. Ready to use, not thin species, specifications, time restrictions.
| | |
| --- | --- |
| Name | Display And Sales Bench For Home Garden |
| Size | 4*8ft, 5x10ft, 5.5x15ft |
| Length | Customized |
| Tray Height | 12.5cm/ 7.5cm/ 3cm |
| UV protective | Yes |
| Metal Support | Available |
| Support Height | 70cm |
| Color | Black, Gray, White or customized |
| Application | For grow seedlings, flowers, vegetables, crops… |
| Material | ABS |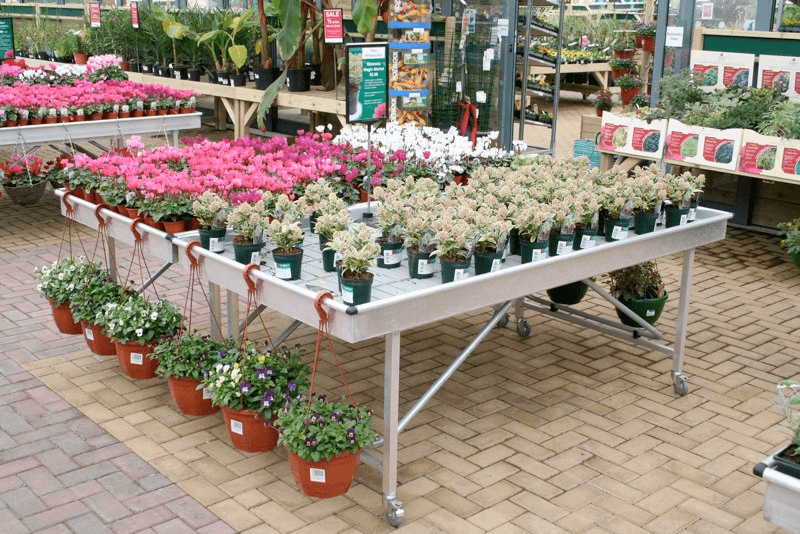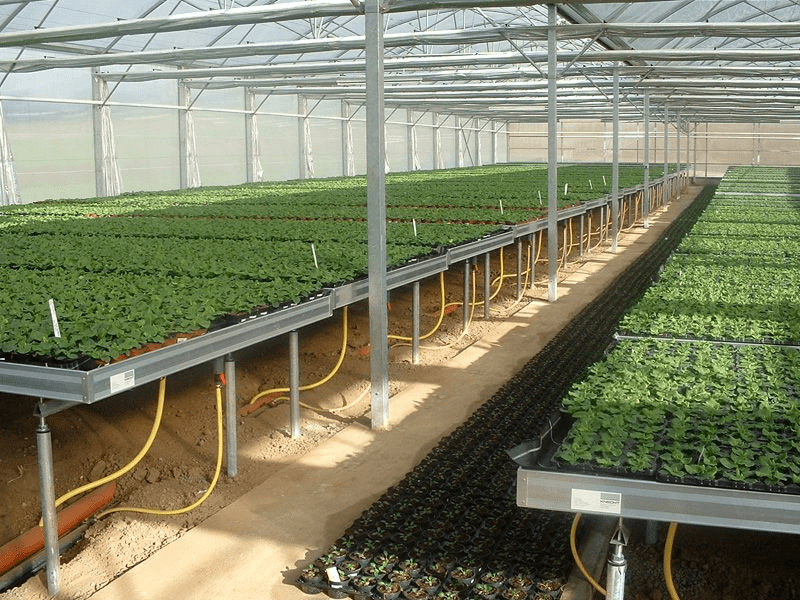 ---
Previous:
Hydroponic NFT Fixed Bench System
---