Wholesale Vertical Garden Wall Planters
Product Detail
Product Tags

Vertical garden wall planters are a popular way to create a green space in limited areas, such as small balconies, patios, or indoor spaces, by utilizing vertical space. These planters are designed to hang on walls or be mounted on vertical surfaces, allowing you to grow a variety of plants vertically rather than horizontally. 
Size 1: 20*20*21cm / 7.8*7.8*8.2inch
Size 2: 60*20*22cm / 23.6*7.8*8.6inch
Volume: 4.7L /16.3L
Materical: PP
Advantages of PP vertical garden wall planters
Lightweight: Polypropylene is a lightweight material, which makes these planters easy to handle and install.
Durable: PP is a durable plastic material that can withstand outdoor conditions, including exposure to sunlight, rain, and temperature fluctuations.
Cost-Effective: PP vertical garden wall planters are often more affordable than planters made from other materials like metal or wood. 
Variety of Designs: PP planters come in a wide range of designs, shapes, and sizes. This variety allows you to choose planters that match your aesthetic preferences and fit the available space.
Easy Maintenance: You can easily wipe them down to remove dirt and debris, and they don't require painting or sealing like some other materials.
Good Insulation: PP has insulating properties, which can help protect plant roots from extreme temperature fluctuations. 
UV Resistance: Many PP vertical garden wall planters are UV resistant, meaning they won't fade or become brittle when exposed to sunlight for extended periods.
Modularity: PP planters often come with modular designs, allowing you to expand your vertical garden as your plant collection grows. 
Water Efficiency: Some PP vertical garden planters are designed with built-in irrigation systems or self-watering mechanisms. 
Space-Saving: Vertical garden wall planters maximize the use of vertical space, making them an excellent choice for small gardens, balconies, patios, or areas with limited space.
Customization: PP planters can be painted or decorated to match your personal style and outdoor decor, allowing for a customized look.
Environmental Considerations: PP is a recyclable plastic, which means that when it eventually reaches the end of its lifespan, it can be recycled, reducing its environmental impact.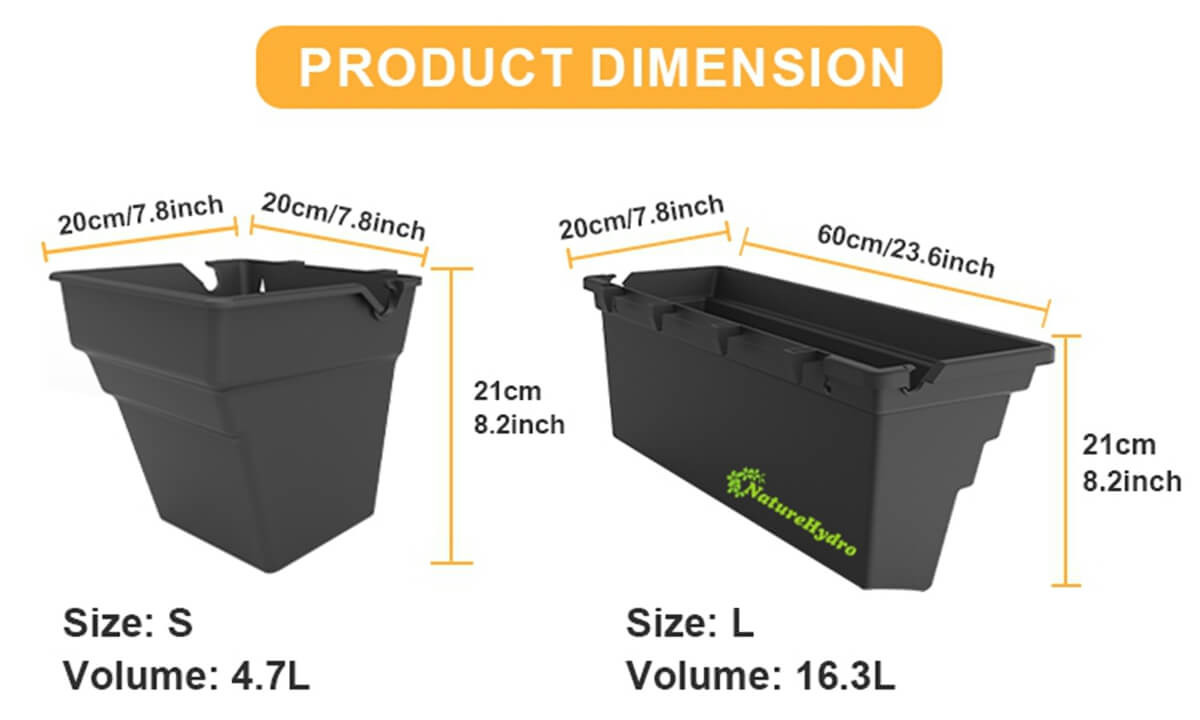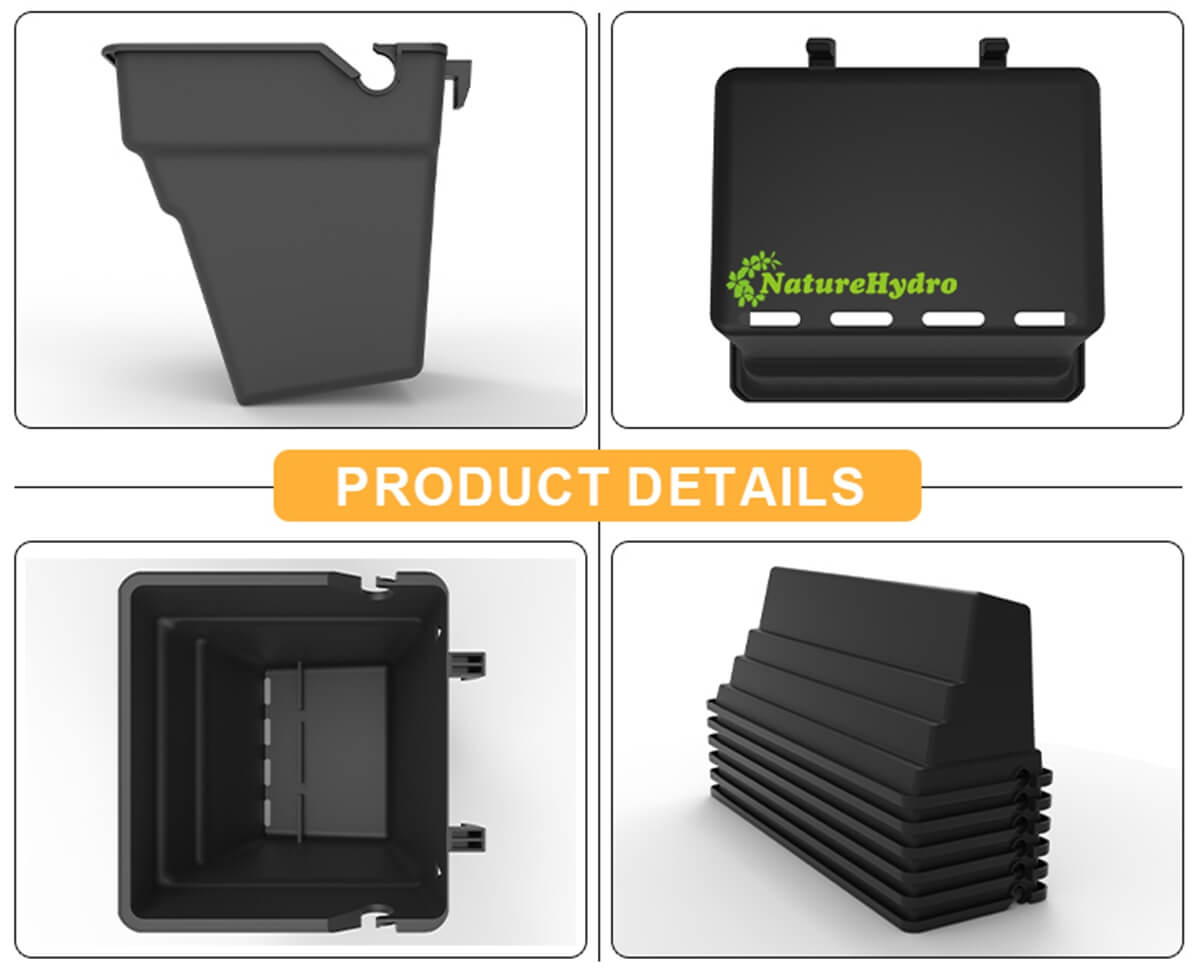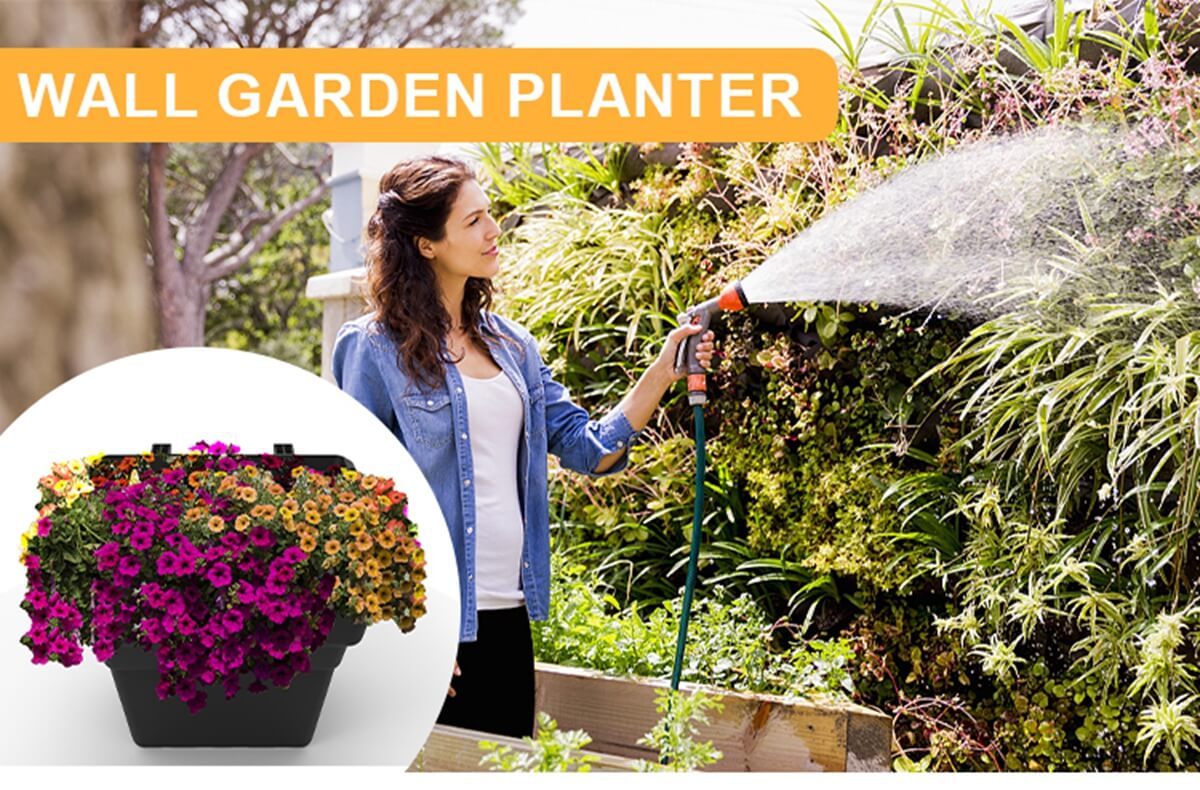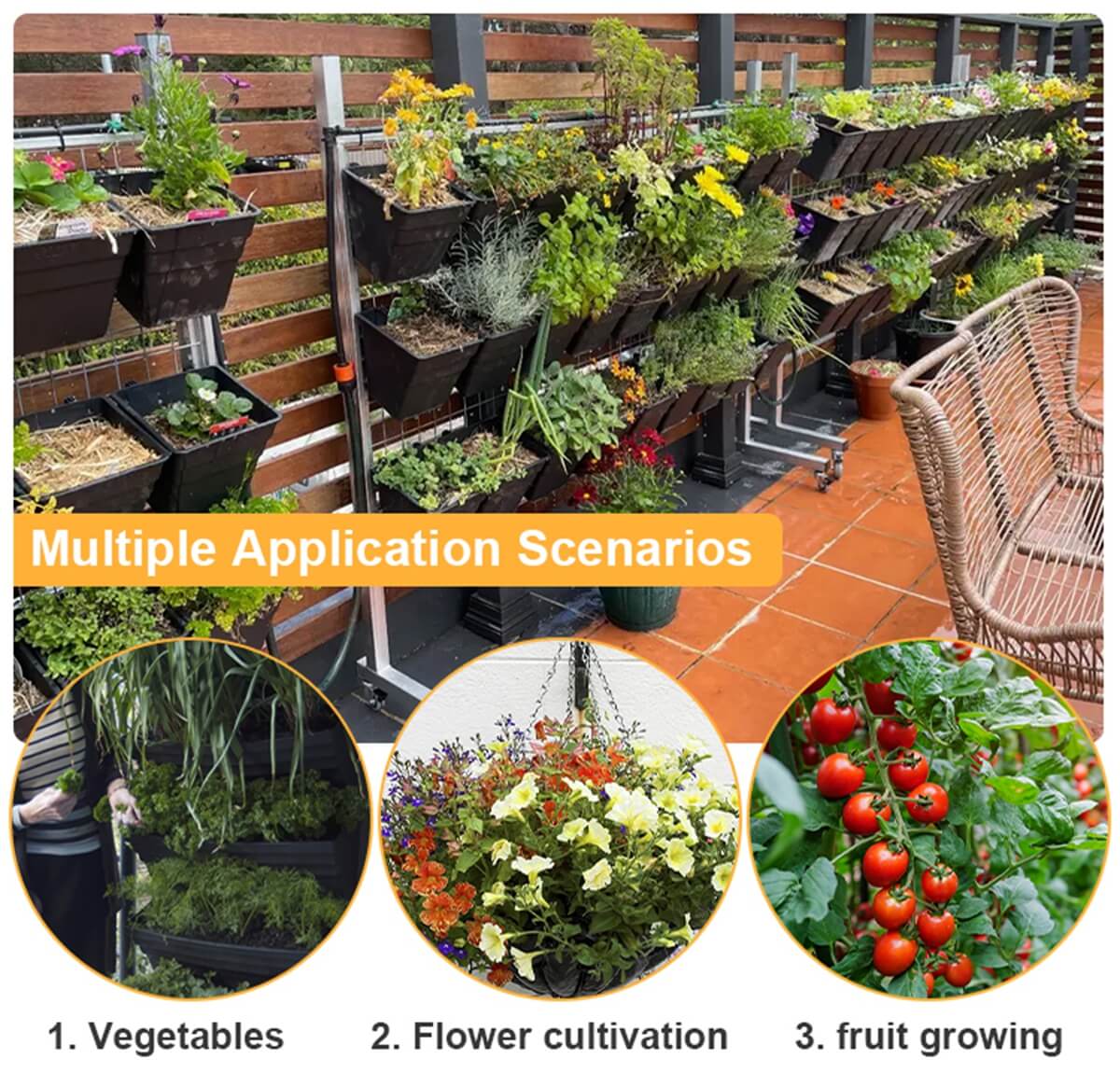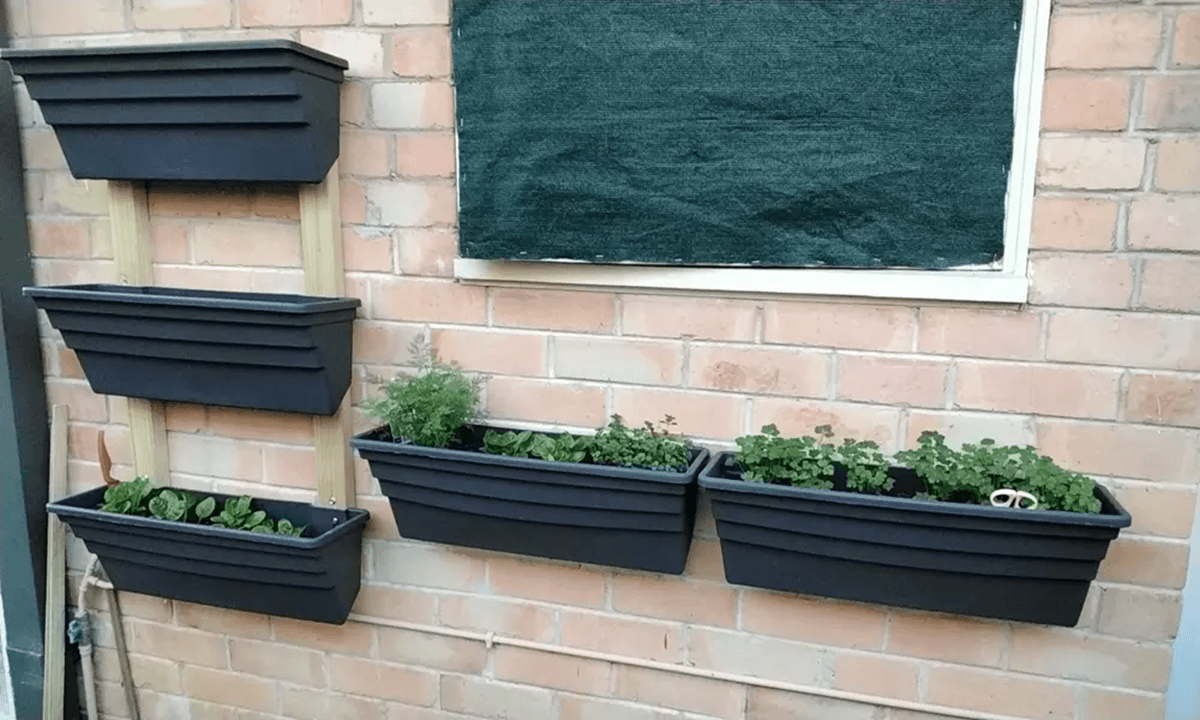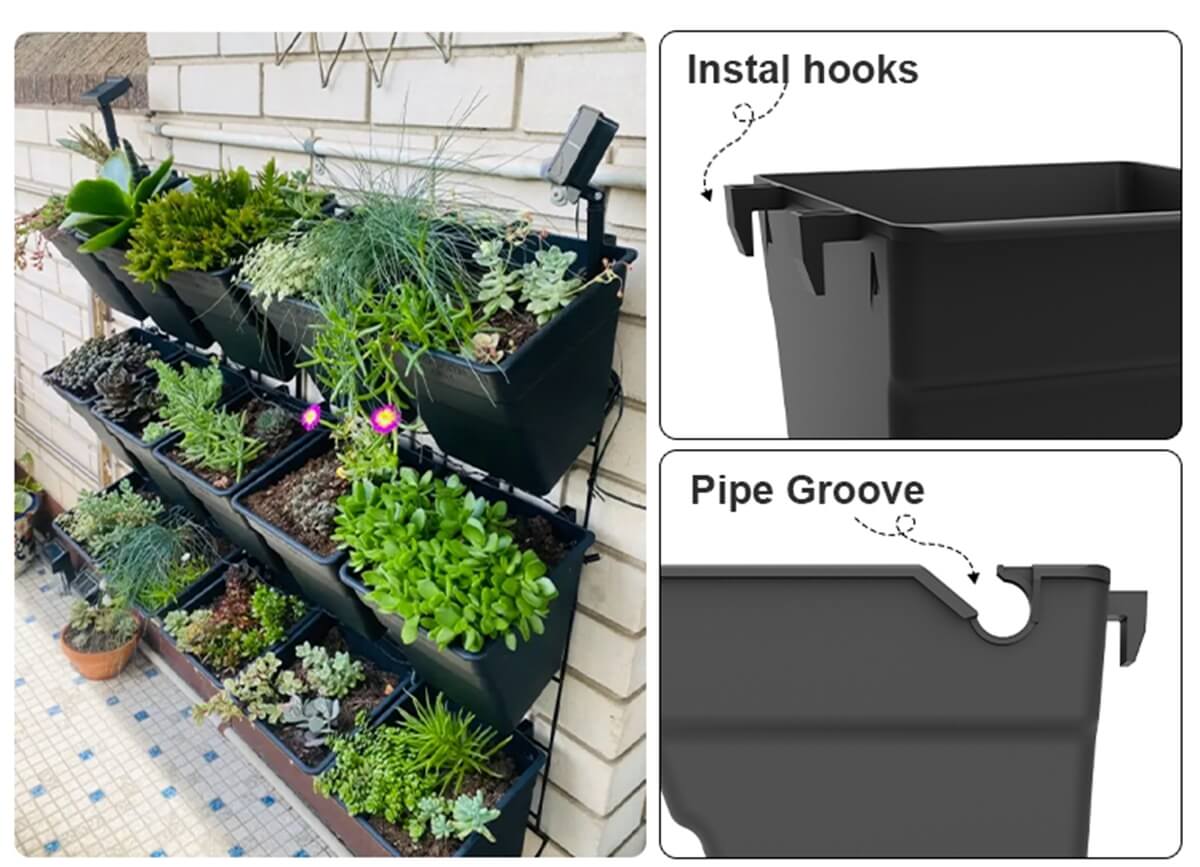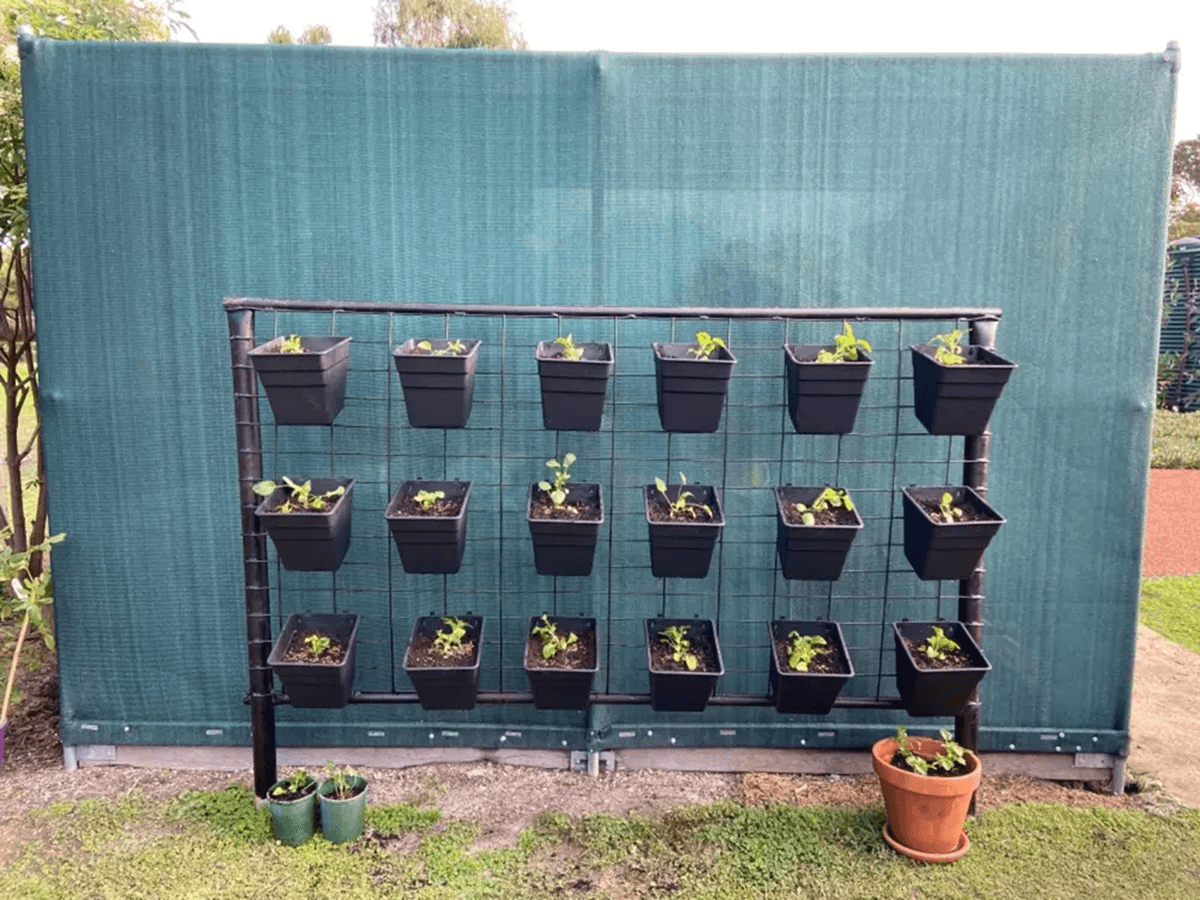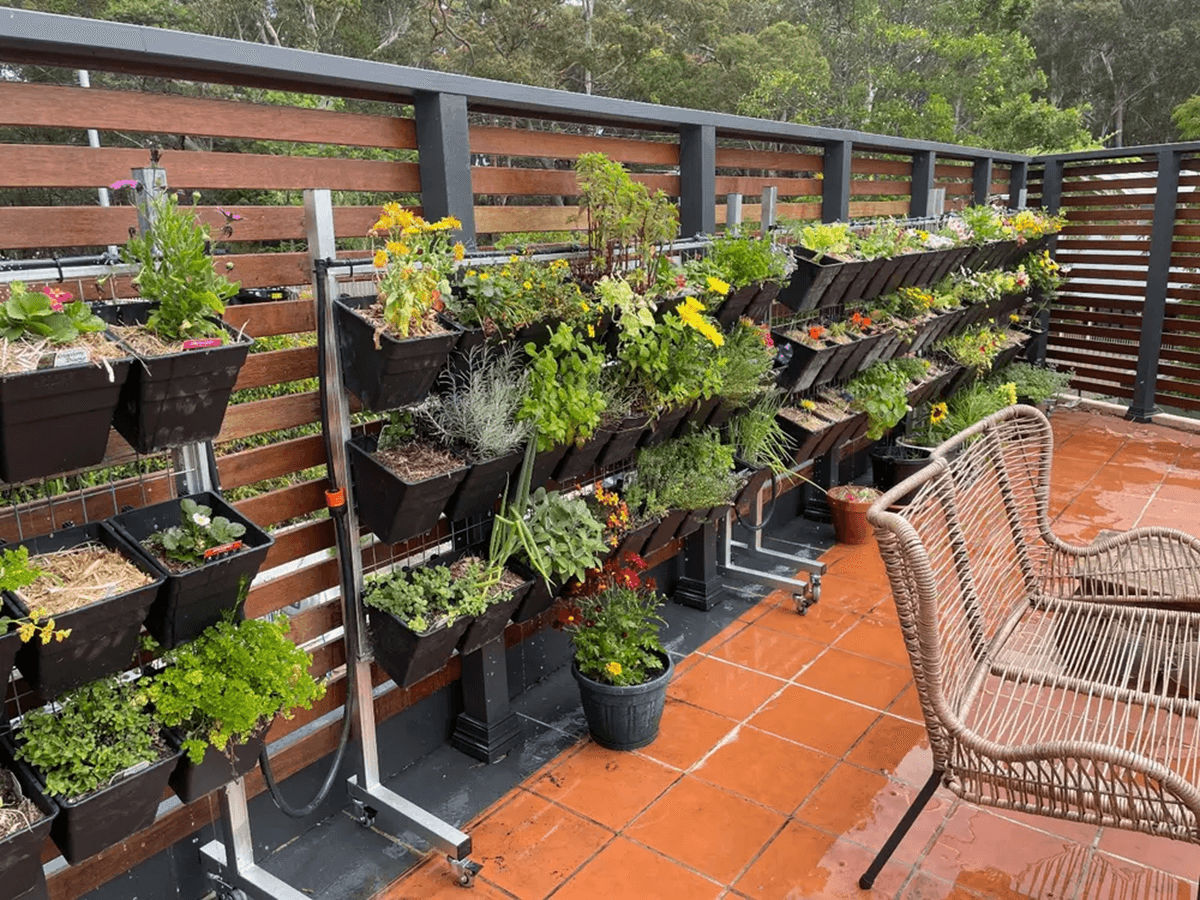 ---
Previous:
Wholesale 15 Liter Drainage Pot
Next:
Wholesale 20L Square Pot
---