Product Detail
Product Tags


5L raspberry grow pot is more suitable for raspberries.The water-soluble fertilizer purchased can directly enter the root of the plant through the water flow. This method of precision fertilization can largely avoid the waste of fertilizer and reduce the pollution to the soil environment; On the other hand, drip irrigation system, as the name suggests, water flows into the roots of plants in the form of small flow drops, which is easy to control.
Volume: 5L/1.32Gallon
Size: 20x20x19.5cm/7.9×7.9×7.7inches(L,W,H)
Weight: 175g
Material: PP
Advantages and Benefits
1.Robust and thickened injection molded plastic makes pots be durable.
2.It is highly engineered to minimize growth cycles and increase high densely grown crop yields.Such as tomatoes,blueberries,strawberries,blackberries,raspberries,etc.
3.Level-designed drainage provides optimum airflow for the root,also avoids of pooling,prevent sushine and disease,make the roots grow healthily.
4.It is designed smarter and has an efficient nestable stack,which allows a larger quantity to be stacked per pallet,saving on shipping cost.
5.Ribs on walls prevent root spiralling growth,keeping roots from chocking themselves.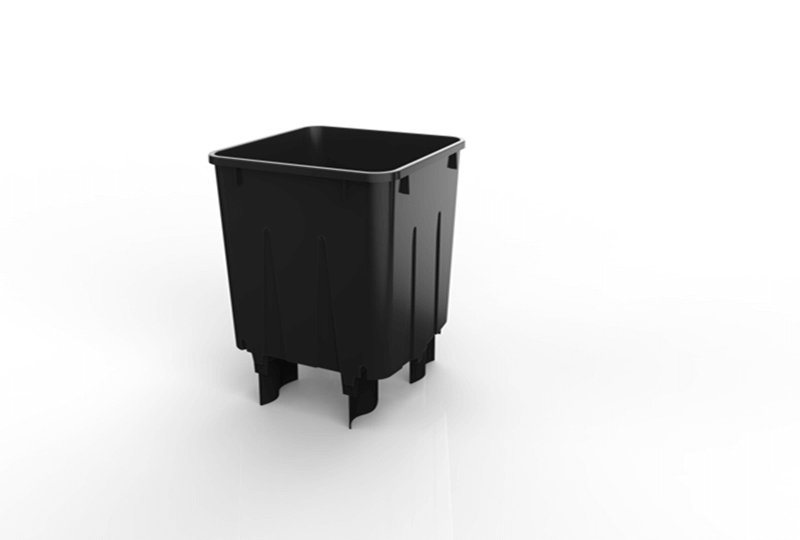 ---
Previous:
Self-watering Stake System
---