Product Detail
Product Tags

There are several sizes of square grow pots. The common ones are 4.7L, 5L and 7L. They can even be customized. They are more suitable for tomatoes, strawberries, blueberries and other fruits and vegetables,especially for raspberries. Grow pot, a new agricltural facility, is generally planted on a large scale or on a few family balconies. Due to its small floor area, it saves water. The water-soluble fertilizer purchased can directly enter the root of the plant through the water flow. This method of precision fertilization can largely avoid the waste of fertilizer and reduce the pollution to the soil environment; On the other hand, drip irrigation system, as the name suggests, water flows into the roots of plants in the form of small flow drops, which is easy to control.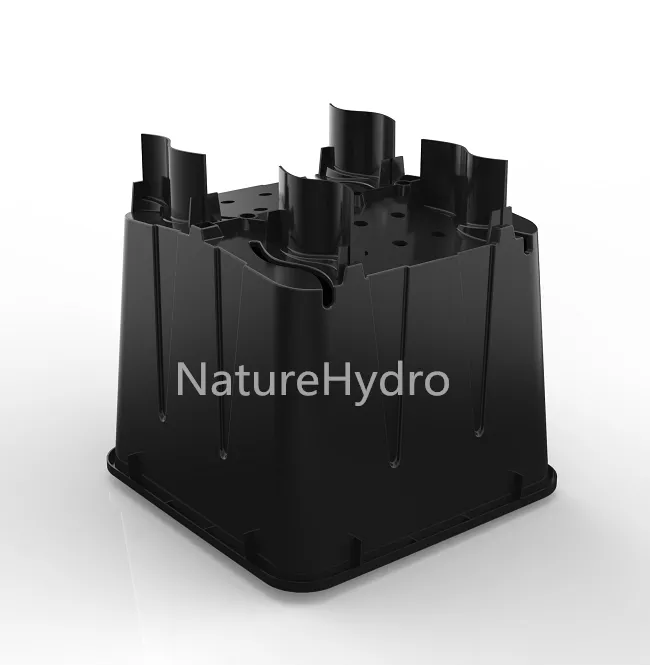 Specifications:
| | |
| --- | --- |
| Name | 5L plastic grow pot |
| Size | 20x20x19.5cm / 7.9×7.9×7.7 inches(L,W,H) |
| Material | Virgin plastic PP&UV |
| Weight | 175g/pcs |
| Voume | 5L/pcs |
Advantages:
Long Legs
1.Prevents root contact with soil;
2.Prevents contact with pathogens;
3.Improves drainage and rootzone health.
Excellent Drainage & Root Ventilation
1.Legs connected to edge holes breaks drainage surface tension eliminating saturated zone;
2.32 holes in center of pot allows oxygen uptake in the center of root mass;
3.Pyramid base forces water to drain at the outside edges and minimizes wet zone;
4.Drainage into high air flow area for root self-pruning.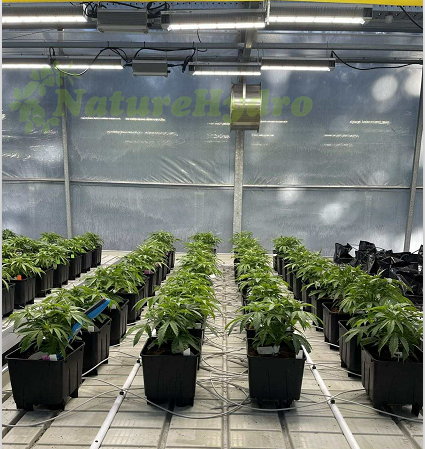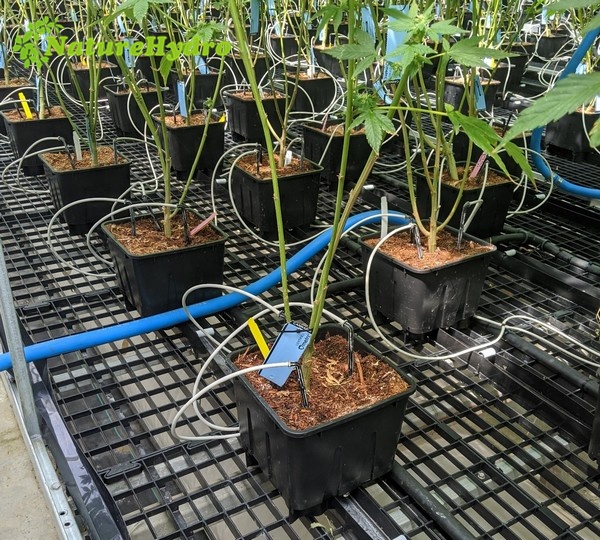 ---
Previous:
Self-watering Stake System
---