Multilayer Fixed Flood Table For Greenhouse
Product Detail
Product Tags

Hydroponic ebb and flow system uses pumps and a large water reservoir to periodically flood the plant roots with nutrients and water. An easy method is using a large plastic tote to contain the nutrient solution with the plants sitting in a deep tray on top of the lid. The nutrient solution is pumped into the tray from the reservoir below, and then is allowed to drain back into the reservoir.
Labor-saving and cost-effective.
Versatile system
An entire acre or more can be watered automatically and efficiently.
Plants are watere evenly, reducing losses due to poor watering practices.
Plants can be fertilized as they are being watered.
Floors are dry, avoiding accidents.
System can water any of our wide line of retail Ebb-Flow benches.
Compatible with many computer control systems.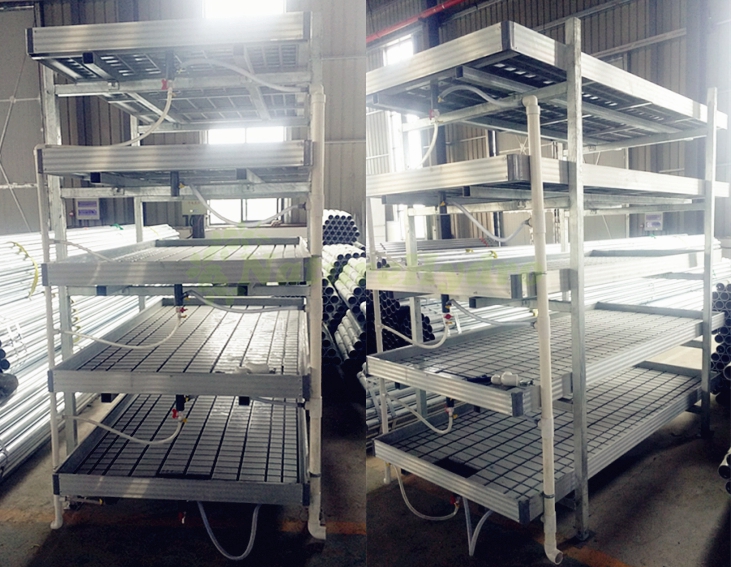 ---
---