Hydroponic NFT gully system vertical
Product Detail
Product Tags

NFT or nutrient liquid technology is a continuous flow hydroponic system that has been proven to show amazing cultivation effects. NFT is used by advanced hydroponic growers worldwide and is considered one of the most productive single hydroponic systems.
The NFT system is easy to set up and easy to operate, and it is widely used in the cultivation of leafy vegetables. The shallow nutrient solution flows and circulates the supply, so that the roots of vegetables are mostly in moisture and absorb enough water and nutrients.
The Advantage of NFT channel hydroponics and hydroponic system:
1, Suitable for vegetable, lettuce or flower, etc.
2. Low cost, low water, low nutrient but high productivity;
3, Save the land, no soil is needed for hydroponics.
4, All the growing conditions can be controlled with hydroponics system.
5, Stable and high productivity with NFT gutter.
6, Save the pesticide, environment friendly.
7, Plants grow healthier and easy to havestand so on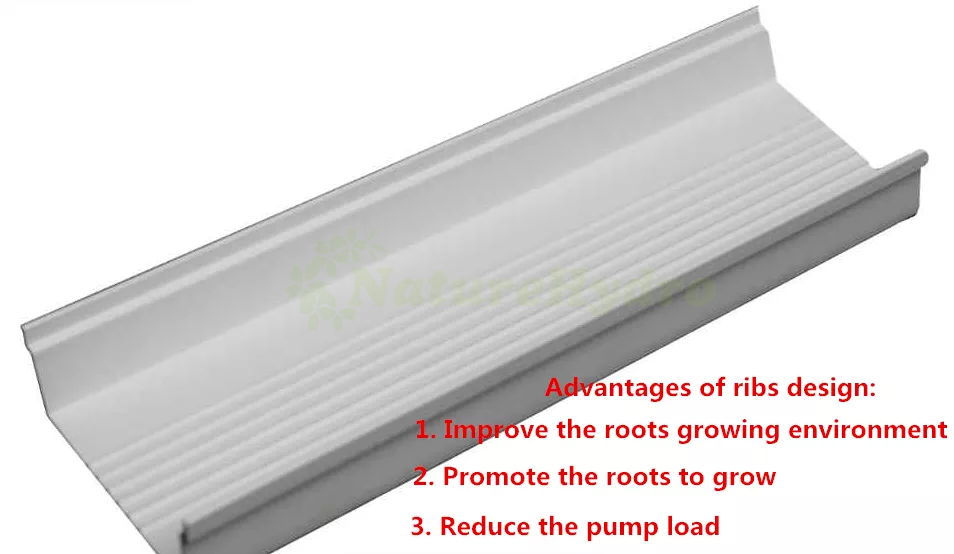 ---
Previous:
Rolling Bench With Trellis
---